Description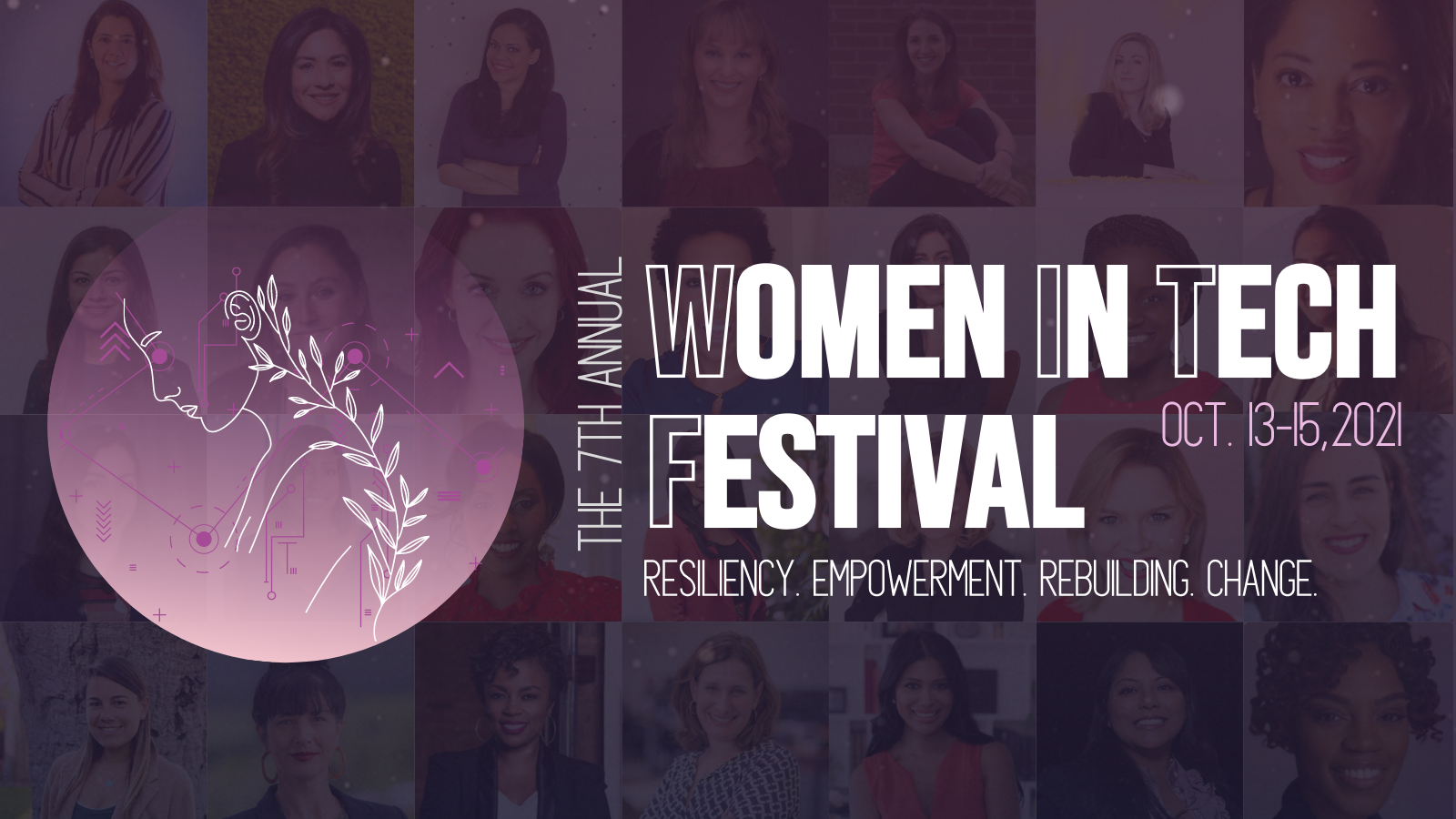 Silicon Valley Forum's annual Women in Tech Festival celebrates women in STEM, business, and leadership who work to inspire, engage, and empower other women.
The Women in Tech Festival invites ALL women (as well as anyone who supports the advancement of women and believes in the importance of diversity) to join together for 3-FULL DAYS virtually and in-person of inspiring talks, keynotes, startup pitches, thought-provoking discussions, educational workshops, career mentorship and networking.
At the Women in Tech Festival, you'll create lasting connections and exchange ideas in a welcoming, supportive and fun environment.
WHY YOU SHOULD ATTEND…
• Gain valuable insight from other experts.
• Develop essential skills to further your career.
• Discover your individual talents & learn how to use them.
• Get advice from those who have achieved their success.
• Network among your peers and make valuable business connections
• Learn from successful women in leadership roles about what it takes to succeed.
• Meet recruiters from a variety of companies looking to hire someone with your unique skill set.
• Take away personal growth ideas, motivation, inspiration, and insight on technologies being deployed today and in the future.
WHAT'S THE SCHEDULE?
• Wednesday, October 13 | 8:30 A.M. – 4:30 P.M. (In-Person @ The Glasshouse & live streamed for virtual viewers)
• Thursday, October 14 | 9:00 A.M. – 5:30 P.M. (In-Person @ The Glasshouse & live streamed for virtual viewers)
• Friday, October 15 | 10:00 A.M. – 5:00 P.M. (Virtual for all attendees via Zoom)